About NOVA Self Defense
We are a professional self-defense education and training company. We operate in Seattle and Washington DC. We continuously hone our skills by training with different self-defense professionals to give our clients the greatest perspective on how to prevent becoming a victim and provide you with the mindset and skills to prevent attacks from happening and prevail in the event of a violent encounter.
One of our first influences into behavioral self-protection was Tony Blauer & the S.P.E.A.R system. We are grateful for what we learned in our time in SPEAR/PDR and attribute their methodology of thinking as being a motivating spark behind our drive to seek out and train from the best self defense instructors in the industry. We have since delved into numerous self defense and martial arts programs and have greatly evolved what we teach today. The training we offer has changed significantly over time but our filter is the same, find useful concepts that we believe you can perform under stress and safely expose you to the stress, pressure, and impact of an attack to help give you real skills to get home safely. Our commitment to you is to continue to evolve and improve our training methods. Your safety is our ultimate goal and we will always strive to make each training event the best we have ever delivered.
We have recently partnered with
Lions Way Martial Arts
and will be offering open-registration courses in the Seattle and Tacoma areas.
Meet our self-defense instructors
Evan Dzierzynski- Owner and Lead Coach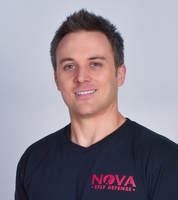 Evan has been training in a variety of martial arts and self-defense programs for over 15 years. His training began in Cuong Nhu, a martial art blending multiple styles and provides a broad perspective of movement and self-defense application. In 2006 Evan began training in the S.P.E.A.R. System and Personal Defense Readiness and attended 8 PDR certification training events, ground-fighting and defending against armed attacks ,and assisted in teaching PDR train-the-trainer certification courses from 2011-2013. Since moving to Seattle Evan has delved into training Sambo at Lions Way Martial Arts. Evan has been regularly teaching self-defense seminars and workshops to corporate groups, first-responders, and workplace violence prevention in the DC and Seattle/Tacoma areas.
Evan has trained with many of the highly-regarded self-defense experts in the industry and constantly strives to improve the content he provides to make his clients safer.



---
Coach Malcolm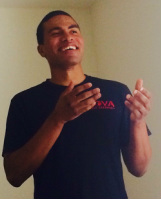 Malcolm developed the principles and practices of self-defense early in life from the dangerous inner-city urban environment. He began training in Goju Ryu Karate, Greco-Roman wrestling and boxing. During college he discovered Krav Maga, studying for two years at the MacDonald Academy of Martial Arts. When he arrived in the District he trained in Krav Maga at KMDC and Luminous Warrior for 4 years, while cross training in Danzan Ryu Jiu Jitsu and working in bar and nightclub security as a bouncer. Malcolm began training and teaching with Evan at NOVA Self Defense in 2014 to benefit students and to further develop his skills.




---
Coach Scott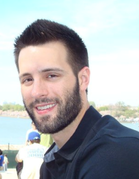 Scott's training began Shotokan Karate, learning the principles of how to use the body to generate power and destroy your opponent. More recently he achieved the rank of black belt in Cuong Nhu, a style that combines elements of hard and soft martial art where for over 6 years he has helped instruct a class of children and adults. Scott began training in SPEAR/PDR for over 7 years ago and has served as an assistant instructor for the past 6 years.The diversity of his training has taught Scott to always keep an open mind and find the right training and technique for a given situation. More importantly, he believes that anyone can defend themselves with the proper knowledge.
---
NOVA Self Defense- coaches in action