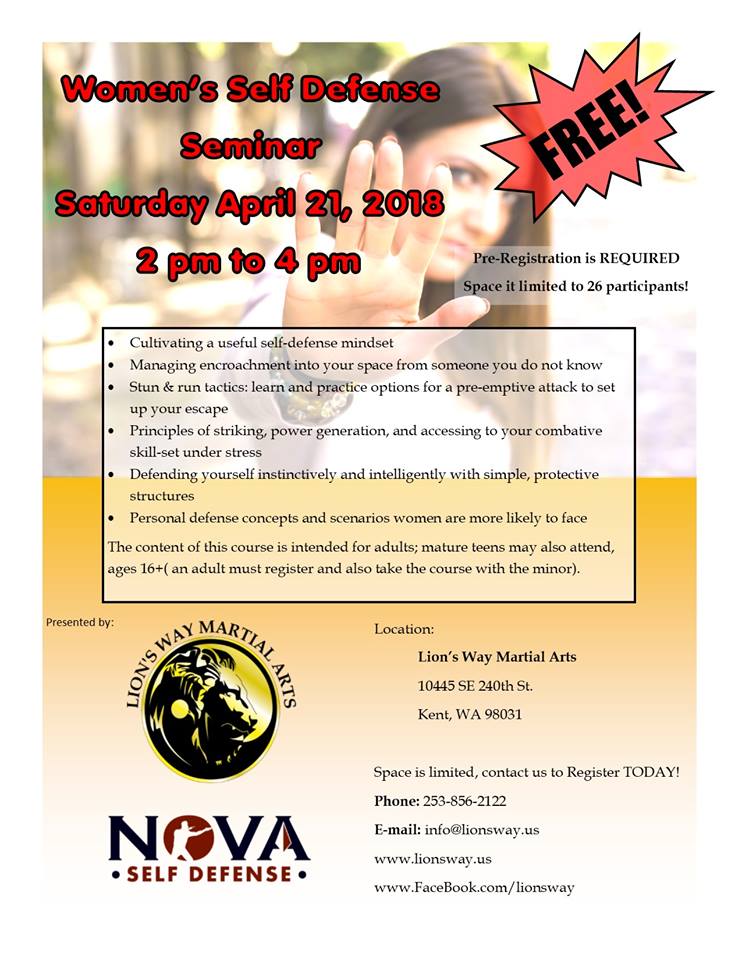 We are excited to announce our partnership with
Lions Way Martial Arts
for our Seattle launch of our self-defense classes!
I have been training with Lion's Way under their head coach Skip Scherer in their adult Sambo program for some time now.
Lions Way is a great fit for us; we share many of the same core values with respect to offering high-quality, practical training presented in an intelligent and progressive format.
We will be offering a free women's self-defense seminar on April 21st to kickoff our Tacoma and Seattle offerings. This is the only free session we will be doing and it's filling up fast. After this seminar we will be offering in-depth self-defense training for groups and companies in Tacoma and Seattle, particularly corporate self defense and offices in and around both cities.