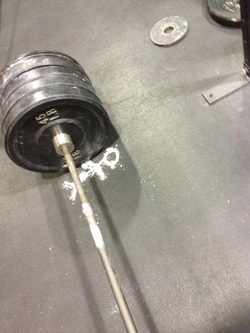 Visualization is not a new concept in the martial arts or self-defense training world. Training without using visualization or training partners often becomes nothing more than simply exercise, rather than preparation for conflict.

However, often times when we are told to visualize our opponent or visualize success, we don't understand how to make it happen and benefit from it.

Let's walk through a CrossFit weight-lifting example. For me personally, I achieve my PR's (personal records) on lifts when I tie an emotional element to the lift, when I am dealing with really heavy weight.

No longer am I thinking about where my feet are, how I am positioned, or hoping I lift the bar off the ground. Instead, I visualize the scenario:

Someone I care about is trapped under a car or heavy object and I need to get it off of them. Now!

Today I was mentally out of focus and told my training partner that I failed on a dead-lift attempt lift (of less than my previous PR) because I was not able to visualize my scenario and the success of making it happen. He helped me re-focus by drawing this chalk stick-man. Thanks Steve! I ended up successfully dead-lifting 425, a new 2-rep max for me!