Become a stronger, safer, more confident you.
We specialize in providing quality self defense and violence prevention training for individuals, groups, and corporate entities. If you are interested in learning a approach to realistic self-defense, increasing your confidence, and becoming safer, NOVA Self Defense is your answer.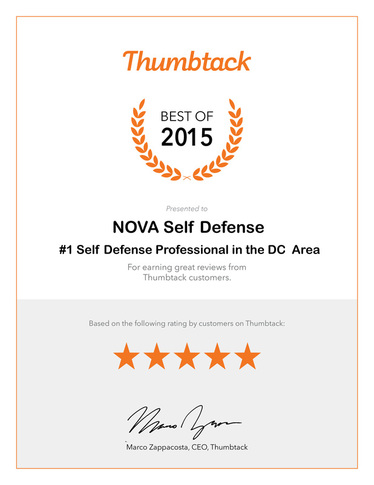 Professional self defense training in DC and Northern Virginia
Call us today 919-302-0440 or check out our
Services
page to see how we can make you safer!