How prepared are you to handle violent encounter?
Attending an introductory self-defense seminar is a great way to begin your training, but NEVER provides the practice necessary to ingrain and truly make the self-defense skills second nature.

Be honest, how much time have you invested in yourself with self-defense training?
There is a misconception among consumers and professionals in the self-defense industry that a one time seminar enough to prepare you for a violent encounter. This is simply not true. More training is always better. You need practice and repetition to ingrain a physical skill-set and build the neural pathways for learning any type of new movement.

For everyone who has asked...

"How can I build a self-defense skill-set if I don't have the time to attend regular classes?"
"How can I build on the introductory skills we learned in our seminar?
​
...This program is your answer.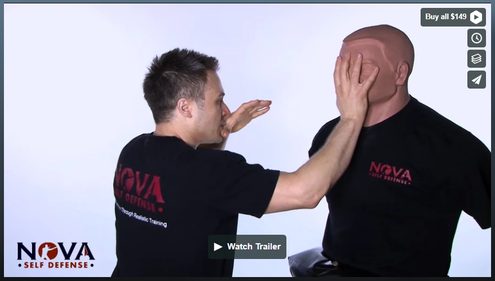 ---
Learn self defense, improve your fitness, striking skills, and above all improve your confidence with as little as 10-15 minutes a day.
18 beginner-friendly instructional modules
Guided work-set videos with each module to help you practice and progressively learn
Striking, power generation, drills for speed, and dealing with attacks.
No training partner needed
How much more confident would you feel knowing that you have put in work and made a proactive decision towards learning a potentially life saving skill-set?
View Module 2: Horizontal Elbow Strike and the corresponding Work Set videos for modules 1 and 2 for free on Vimeo.
Check out our home training program on our Vimeo page