Self defense for teens: group workshops where we bring the training to you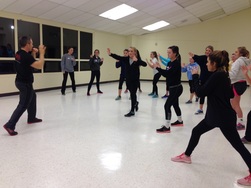 How will teens benefit from a teen self-defense seminar?
They will learn some of the common ways they make themselves vulnerable and how to prevent doing so by improving their situational awareness
They will gain an understanding of having a solid self-defense mindset, giving themselves permission to fight back and win
They will be introduced to a sound fundamental self-defense skill-set, learning how to fight back and effectively strike to escape if the situation requires it
For a free price estimate please call us or email us with the following:
1. Estimated number of participants
2. Location for the training
3. Desired length of seminar (2 hours is suggested)
Maximum suggested group size is 24-30 participants, around $50/person for groups paying individually at that group size.
We have provided these workshops for schools, dance studios, country clubs, and birthday parties, to name a few.
Email
novaselfdefense@gmail.com
for a quote. Please provide all the requested information in your email
Please note, the youngest age group we are currently running sessions for are teens, ages 13+ at the youngest.
---
Kid-Safe testimonials- kids self defense class reviews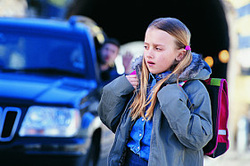 Child abduction prevention parent-kid workshop
"Evan from NOVA Self Defense has put together a great self-defense course for children. I like the fact that the training included video and reading material which is extremely informative for both parents and kids. Evan was careful in presenting his material in a way that was age appropriate so kids would know what to be aware of without scaring them. I highly recommend the follow-up refresher sessions because children do not retain information for too long and it is very important that they be prepared."
Delia Ramirez
Bethesda, Maryland


"My 10 year old daughter loved the kids self defense class. I was pleased with how well they presented the material in a serious but not scary way. I know my daughter feels empowered to fight back if she ever had to."

Mary D.


---

Customized Kid/Teen Self-Defense: private and small group
Tell us your concerns and we will provide a private training session for your kids using concepts from our Kid-Safe, bully-prevention training and our adult training curriculum to best suit their needs. This is suggested for ages 12-17. Duration usually 90 minutes, sometimes up to 2-hours for larger groups.
Tell us:
Any particular areas of concern you have for them regarding personal defense
How many kids and their respective ages & gender
Your location
We can come to you for this training if you are in the Northern VA area if you have a suitable training area (open carpeted room, etc) or do the training in one of our indoor training locations, please see our
Private Lesson page
if you want to do the session at one of the locations we utilize.
​
*Pricing adjustments needed for locations outside of Arlington/Falls Church.
1 Kid/teen $220
2 Kids/teens $260
3 Kids/teens $300
Email novaselfdefense@gmail.com to set up your private session
Want training for the whole family?
We can create a customized self-defense session to best suit your family's needs using concepts from our Kid-Safe, teen, and adult programs. Call or email us to find out how we can make your family safer!