Book a self defense seminar for your group!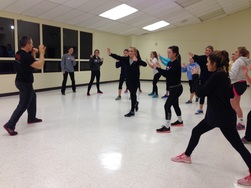 Please email us with the following:
1. Estimated number of participants.
2. Location for the training (exact address for session; if not known, city and state).
Do you have a location for us to hold the training or need to make arrangements for renting a local facility? All we need is open floor space, even better if chairs are available for the verbal intro. If you do not have a location we suggest renting a room from a local community center, church, or hotel.
3. Desired length of seminar: 1.5 to 2.5 hours is average for a private introductory self-defense seminar.
​4. Please provide 3-4 potential dates and include ranges of time that will work for your group.


Maximum suggested group size is 16-24 participants.
​
We have provided these workshops for schools, dance studios, country clubs, and birthday parties, to name a few.
If this is being held by an organization (country club, school, dance studio) we can set this up and take payments individually. For private groups we will take 1 payment from an organizer.
---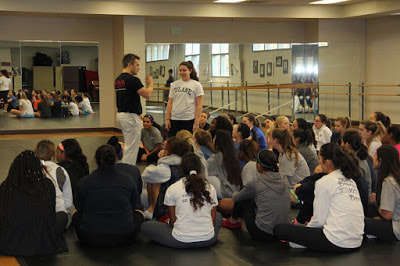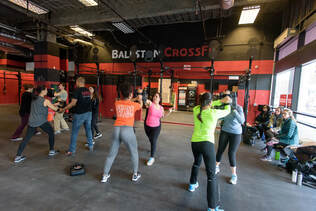 Clients we have taught group self-defense seminars to:
Dance Studios: girls self defense class, dance students
Country Clubs: mother and daughter self defense class
Birthday party: self-defense party for high school girls
High school students leaving for college soon: personal safety and self defense class
Self defense parties
Women's self defense- self defense class for moms
Girl Scouts- multiple local seminars
Groups of friends, coworkers, mom and daughter self defense classes, etc.
---
Email us for a free quote and find out what we can do for your group!