Workplace violence prevention training and custom coursework

​
​Our workplace violence prevention training provides our clients with an understanding for how violent encounters can occur and the build-up that leads to them. Clients learn how to identify the precursors to violent behavior in the workplace so that we can intervene before an crisis occurs.
Learning how to communicate under pressure is another essential element to minimizing conflict in emotionally-fueled crisis.
Our workplace violence prevention training helps participants retain a professional

demeanor as they practice communicating
build rapport in emotionally fueled environments to gain control in a crisis.
---
We provide simple solutions that cover multiple problems
The content of our courses can customized to fit the needs of your organization and may include:
Awareness and threat recognition
Understanding the precursors to violent behavior
Verbal intervention strategies for de-escalation of potential threats
Escape and evasion: protect yourself, prevent damage, and escape the situation
Personal defense concepts: striking, defending against grabs, chokes, punches, and other assaults
Role play of verbal and physical scenarios
Restraint techniques
Our non-violent crisis intervention strategies can be customized to meet the needs of your organization
Customized coursework: emergency responders, medical professionals, and unarmed security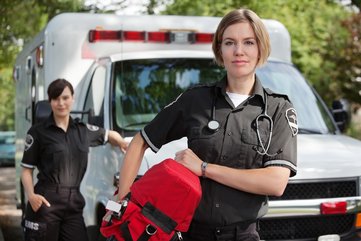 "The supreme art of war is to subdue the enemy without fighting."
​ Sun Tzu,
The Art of War
We understand that certain groups have unique training needs and requirements.
Tell us about the needs and concerns in your field and we will construct a customized course to help keep your employees safe.
Subject matter may blend concepts of personal defense and job-specific considerations, allowing the participants to understand the relationship and differences between personal defense and their occupational duties.
Church Security- congregation safety team reviews
"This experience was great! Starting out with a lesson that identified different terms and scenarios (personal defense vs. Security, de-escalation phrases) was a great benefit.
It showed that your mind and words can be just as useful as your hands.
The physical training was also excellent."
"Evan was hands on and extremely knowledgeable with sharing the concept of self defense. What we learned today will be beneficial in our line of duty."
"My experience was great! The most useful information was implementation of non-violent techniques used to control a situation."
"I found that this was a great experience for the whole team and I learned something that could be useful. This course is awesome."
EMT first-responder rescue squad reviews ​
"Exceeded all expectations! Evan came over to Southern Maryland to teach self defense basics to the EMTs at our Rescue Squad and the general consensus was that it was a sound investment. With the small amount of time we had, he did a fantastic job building our verbal skills, teaching how to break free from attacks and how to get away. Looking forward to follow up sessions!"
Tom Brick-
Director of Training for Lexington Park Volunteer EMT Rescue Squad
---
This training can be customized to fit the needs of your organization and industry. To get started please send us an email or call us to let us know about the needs of your organization
novaselfdefense@gmail.com
or call 919-302-0440.